Address: Regional tourist information center, Petzvalova 17, 059 01 Spišská Belá E-mail: marta.grivalska@spisskabela.sk Tel.: +421524680520 GPS: 49.187372, 20.458224 (Museum of J. M. Petzvala) 49.169548, 20.450098 (Parking lot at the manor house Strážky) https://www.tatryspispieniny.sk/wp-content/uploads/2021/10/spisska_bela.mp3 SPIŠSKÁ BELÁ – TRADITIONAL, YET STILL DIFFERENT The town of Spišská Belá is known as the birthplace of J. M. […]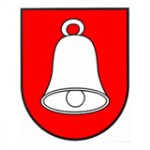 Address: Regional tourist information center, Petzvalova 17, 059 01 Spišská Belá
E-mail: marta.grivalska@spisskabela.sk
Tel.: +421524680520
GPS: 49.187372, 20.458224 (Museum of J. M. Petzvala)
49.169548, 20.450098 (Parking lot at the manor house Strážky)
SPIŠSKÁ BELÁ – TRADITIONAL, YET STILL DIFFERENT
The town of Spišská Belá is known as the birthplace of J. M. Petzval, or the place of the former production of Spišská pine gin (Borovička) and cigarettes. Nowadays, it is perceived as a center of potato farming in Slovakia.
The settlement of the area began in prehistoric times, and it continues to this day. Rich prehistoric sites reveal fragments of time. Its history began on September 30, 1263. This is the date of the first written reference of Spišská Bela.
The Hungarian King Stephen V promoted several German towns in Spiš. They became free cities based on the privileges he issued in 1271. This is how the Fellowship of Spiš Saxons was established. In 1344 the Fellowship of 24 royal towns was mentioned, including Spišská Belá.
MAGNET FOR TOURISTS
Belianska Jaskyňa (Belianska Cave) attracts the most visitors. It is not only the largest, but also the only accessible alpine dripstone cave in the Tatra National Park. The entrance to the cave has been known for ages. The access to the Dome of the Ruins is attributed to 1884. A major turning point occurred after the introduction of electric lighting in 1896. This was only a few years after the discovery of the bulb.
Art lovers are attracted to the manor house in Strážky, which also houses the extended office of the Slovak National Gallery in Bratislava. Permanent exhibitions are devoted to paintings by Ladislav Mednyánszky and portrait work in Spiš. The paintings, together with the manor house's furniture and the historical library, offer an artistic and intellectual experience.
A maintained English park is attached to the manor house. Walking through the park makes it easier to admire the sculptures which are exhibited there. In the summer months, there are regular manor-house games. Sports enthusiasts will also be pleased, as a cycling path connecting it to the wider area passes through the park.
Opposite the mansion is the Church of St. Anne and belfry. The interior of the temple hides rare frescoes and a rare baptismal font. Sacred beauty lovers should not miss a visit.Spišská Belá has a lot to offer to technology enthusiasts as well. The J. M. Petzval Museum is a branch of the Slovak Technical Museum in Košice. It offers visitors a view of the birth and development of photographic equipment. Attractively presented spaces with a rich collection of exhibits attracts visitors young and old.The Museum of Dr. Michal Greisiger is located close to it. It is mainly devoted to botany and the work of this remarkable doctor.Also noteworthy is the Samuel Weber Memorial Room located on the premises of the Evangelical parsonage.ONE POTATO RULES THEM ALLOne of the indispensable autumn events in Spišská Belá is the Spišský potato fair. It brings together experts, plant breeders, growers and, above all, consumers.Contests, cultural programs, and overall entertainment are prepared for the general public.WITHIN A FEW KILOMETERSThe High Tatras are an essential attraction in the area surrounding Spišská Belá. The town of Kežmarok (7 km) attracts visitors with its rich history and UNESCO sights. The Vrbov thermal spa (14 km) is open all year round for relaxation. Lovers of nature can be tempted by the Dunajec rafting and the Red Monastery site (30 km).
---
BELIANSKY RYBNÍK A CYKLOTRASA
Jedna z najatraktívnejších športovo-oddychových zón v Spišskej Belej je lokalita Belianského rybníka. Tento východiskový bod ponúka bezplatné parkovanie. Rybník umožňuje vyžitie v športovom rybolove. Cestička okolo vodnej plochy je priam predurčená pre romantické prechádzky s možnosťou oddychu na lavičkách s famóznym výhľadom na Vysoké Tatry. Sezónna reštaurácia a detský kútik vytvárajú doslova piknikové podmienky, pričom v letných mesiacoch je areál obohatený aj o početné kultúrne akcie.
Cyklistov poteší pumptracková dráha. Jedná sa o umelo vytvorený okruh pre jazdu na bicykloch, ktorou je možné prechádzať bez šliapania do pedálov. Pre cyklistov a korčuliarov je k dispozícii cyklotrasa v dĺžke 9 km, ktorá smeruje do Tatranskej Kotliny a k Belianskej jaskyni. Spišská Belá je ďalšou cyklotrasou zároveň prepojená s kaštieľom v Strážkach a pokračujúcou do Kežmarku.
Parametre cyklotrasy :
dĺžka 9 km (Spišská Belá – Tatranská Kotlina)
obojsmerná cyklotrasa (2 jazdné pruhy)
šírka cyklotrasy – 3 m (šírka jazdného pruhu 1,5 m)
povrch cyklotrasy – asfaltový (vhodný pre cyklistov i korčuliarov)
náročnosť cyklotrasy – rekreačná
Vybavenie cyklotrasy:
štyri väčšie odpočívadlá s prístreškom, stolom, lavičkami, so stojanom na bicykle a odpadkovými košmi.
stojany s mapou regiónu a s prevádzkovým poriadkom.
občerstvenie: v Spišskej Belej – bufet pri Belianskom rybníku
BELIANSKE LÚKY
Približne 2 km od rybníka po cyklotrase smerom na Tatranskú Kotlinu sa rozprestiera chránené rašelinisko Belianske lúky. V tejto oblasti rastie niekoľko druhov prísne chránených rastlín. Ich výskyt je nepretržitý od doby ľadovej. Aj preto pre Belianske lúky platí 4. stupeň ochrany. Náučný chodník je obohatený o množstvo informačných panelov. Jeden z nich prezrádza, že v danej lokalite sa našli vzácne 3 000 rokov staré bronzové meče.
ARCHEOLOGICKÉ NÁLEZISKO KRIVÝ KÚT
Odbočka zo štátnej cesty číslo 542 smerujúcej na Slovenskú Ves vedie cez poľnú cestu do lokality Krivý kút. Jedná sa o prvú odbočku vpravo za značkou koniec Spišskej Belej. Náučný chodník vedie cez významnú archeologickú lokalitu. Aj keď sa nejedná o rozľahlé územie, svojou rozmanitosťou je jedinečné. Značnú časť tvoria mokrade, v ktorých sa dobre darí bobrom. Drevený chodník privedie návštevníkov bezpečne k replike pravekého obydlia. Pre deti s fantáziou sa príjemná prechádza od Belianského rybníku zmení na dobrodružnú výpravu v čase.