Adress: Bachledka Ski & Sun, Bachledova dolina 702, 059 55 Ždiar E-mail: info@bachledka.sk Web: www.bachledka.sk Infocentrum: +421 911 977 455 https://www.tatryspispieniny.sk/wp-content/uploads/2021/10/bachledka_ski_sun.mp3 Bachledka Ski & Sun is a year-round family mountain resort located only 30 km north of the city of Poprad and 18 km from the Polish border in the region of North […]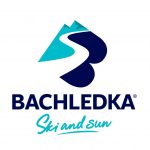 Adress: Bachledka Ski & Sun, Bachledova dolina 702, 059 55 Ždiar
E-mail: info@bachledka.sk
Web: www.bachledka.sk
Infocentrum: +421 911 977 455
Bachledka Ski & Sun is a year-round family mountain resort located only 30 km north of the city of Poprad and 18 km from the Polish border in the region of North Spiš. The region is famous for its unique Goral culture and folk architecture, local folklore, the mountains and the beautiful nature.
COMFORT, BABY-FRIENDLY STANDARD AND WHEELCHAIR ACCESSIBLE
Take the 10-seater Gondola Bachledka cable car and get to the ridge comfortably and quickly. Enjoy yourself in the new baby-friendly Panorama restaurant. PANORAMA offers not only a gastronomic experience, but it is also cultural, leisure or educational space where you can learn more about environment, buy souvenirs, sample regional specialties or enjoy a cup of coffee on a terrace. In Bachledka, we want the nature to be accessible to everyone – the cable car, the new restaurant, the Treetop Walk and the parking lot are wheelchair accessible. The new pedestrian zone at the boarding station to the 10-seater cable car Bachledka is a home to various services and shops: cash desk, Information Center, ambulance, shops, pastry shop, rental and service of sports equipment, accommodation capacity – new Apartments Bachledka, restrooms.
ACCOMMODATION DIRECTLY IN THE CENTER
Bachledka offers ski-in-ski-out-style accommodation. Enjoy quite mountain accommodation with a hot tub on the terrace in Apartments Panorama. Equally comfortable accommodation is offered by the new Apartments Bachledka, which are situated at the new pedestrian zone, right next to the entrance to the 10-seater cable car Gondola Bachledka, or Pension Ski Jezersko.
Accommodation packages: https://ubytovanie.bachledka.sk/pobyty/
BACHLEDKA – ECOLOGICAL CENTER
Bachledka was the first Slovak resort to decide to go green. We got rid of plastic souvenirs, mixed waste trash bins and disposable restaurant dishes and instead added waste sorting trash bins all around the center.
WINTER IN BACHLEDKA – WINTER PARADISE FOR SKIERS AND NON-SKIERS
The center connects (and is also accessible from) three valleys – Bachledova valley, Malá Franková valley, Jezersko valley). Ski slopes with a total length of 8 km are covered with snow during whole season (6.7 km of slopes is artificially snowed) and are served by a new 10-seater gondola Bachledka, a 4-seater cable car in Jezersko and 5 ski lifts. Bachledka is a member of the Tatry Super Ski group, which means that you can ski in Slovakia and Poland in up to 18 resorts, on more than 62 km of slopes, enjoy 96 ski slopes of varying difficulty and use 87 ski lifts using just one ski pass.
Daily groomed slopes, night skiing, ski equipment rental, ski service, free parking and ski bus are a matter of course. The resort offers a wide range of activities for non-skiers, too – 2.5 km long toboggan run, illuminated ice rink in Jezersko, 20 km of cross-country trails and wellness right on the slope. Wonderful views of the panorama of the snow-capped Belianske Tatras are best enjoyed at the Treetops Walk open all year round. Be sure not to miss its 67 m long slide.
BACHLEDKA CHILDREN'S WORLD – THE LARGEST CHILDREN'S AREA
The largest children's winter resort in the region – Bachledka Children's World offers a ski school, snowcamp and various attractions such as snowtubing, a mini carousel, or an indoor children's area. In summer, you can visit a mini zoo with ponies and sheep, as well as trampolines and other attractions. The area is located on the Hrebeň ski slope.
In addition to the ski school on the ridge, there is also a new training area directly in Bachledova valley located above the boarding station of the 10-seater cable car Gondola Bachledka.
Online booking of a ski / snowboard lesson is possible directly from the comfort of home.
SUMMER IN BACHLEDKA
The main summer attraction in Bachledka is the Treetops Walk, which will get you up to a height of 24 m with a slight climb. It ends with a 32 m high observation tower, on the top of which is the adrenaline net. You can shorten the way down to a few seconds using a 67 m long slide. Apart from breathtaking views, the walk along the Treetops Walk is full of games and educational boards.
There are many more family-friendly attractions in Bachledka. Ride the wind in the longest bobsled track in the Tatras or enjoy our large trampolines. The little ones will enjoy two playgrounds and a holiday program full of various activities. There are falconers, too. Stroll along the nature trail to the lake Jezersko with a beaver dam.
 TRIPS TO THE NEAR VICINITY OF THE CENTER  
You can explore the surrounding area on foot or by bike. Spišská Magura is full of mountain bike trails and asphalt trails for recreational athletes. You can visit the nearby Belianska Cave, museums in Spišská Belá or see the unique folk architecture of Ždiar and Osturno, as well as historical monuments in Kežmarok (UNESCO).
Opening hours (cable cars, Information center, shops, ski rental and service)
The last entrance to Treetops Walk is one hour before the end of the opening hours.
May – June: 9:00 – 17:00
July – August: 9:00 – 18:00
September: 9:00 – 17:00
October – April: 9:00 – 16:00
Others: